Four Seasons Resort Hualalai

Value
Season
Regular
Price
Peak
Season
Guests/Max
per room
Golf/Ocean View
$433
$433
$433
2/3
Ocean View
$553
$553
$553
2/3
Ocean View Prime
$577
$577
$577
2/3
Ocean Front
$625
$625
$625
2/3
instantly check rates & availability
Property Information
Queen Kaahumanu Highway
Kona, HI 96745 US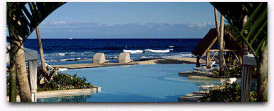 Behind the gated entrance, the Four Seasons Resort Haulalai offers privacy, luxury, tranquility, and an abundance of activities. Listen to the authentic Hawaiian music played nightly. Swim in one of the five seaside swimming pools carved out of black lava rock.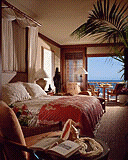 Visit the Hawaiian history and cultural interpretive center. Play at the daily "Kids for all Seasons" program. Add to all of this beautifully elegant rooms decorated in Pacific troical style, outstanding Pacific Rim cuisine at the seaside restaurant and the stunning greens of the private Jack Nicholas golf course, and you have found paradise. The 243 guest rooms, each with a private lanai, are clustered in 32 beachfront and four golf club bungalows in a setting of incomparable privacy. Each marble bathroom is lavishly appointed; some even have direct access to a private garden with outdoor second shower. Four Seasons Executive Suites with the sleeping area separate from the sitting room are ideal for longer stays or for families travelling with young children.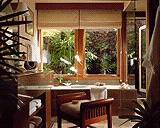 Pahu i'a: The finest international and Pacific Rim cuisine in a relaxed, elegant setting right on the shore. Beach Tree Bar & Grill: Casual dining the way we wish it could always be . . . accompanied by the sound of the gently rolling surf. You can relax beside the Sea Shell Pool and still enjoy the view of the ocean. The ocean's salt-water and underground fresh-water springs combine to create King's Pond.
This marine preserve delights both snorkellers and beginning scuba divers. The Beach Tree Pool is another water haven at which you can combine relaxation with an occasional dip. The beautiful blue tile mosaic pool bottom deepens the azure hue of the water and contrasts with the black lava edge and natural teak deck. The 15,000 square-foot Sports Club and Spa offers innovative fitness and spa facilities as well as traditional massage.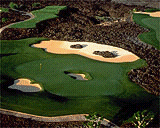 The Hualalai Golf Club's practice area includes a 12-station driving range, three target greens, a putting green and a chipping green with sand bunker. The spectacular Jack Nicklaus-designed 18-hole par-72 course takes every advantage of the stark black lava setting that accommodates an open links style and provides some dramatic, visual golf holes.

instantly check rates & availability

© 2006 Waikiki.com. All Rights Reserved.