Kona Village Resort

Value
Season
Regular
Price
Peak
Season
Guests/Max
per room
Standard
$475
$475
$475
2/3
Moderate
$590
$590
$590
2/4
Superior
$663
$663
$663
2/4
Deluxe
$731
$731
$731
2/4
instantly check rates & availability
Property Information
Queen Ka`ahumanu Highway
Kailua-Kona, Hawai`i 96740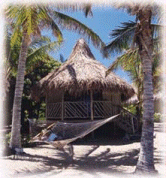 For over thirty years, the Kona Village Resort has been a romantic haven by the sea, luring visitors from around the world to its lush 82-acre tropical oasis situated in a secluded cove. As dramatic as the setting sun, Kona Village Resort beckons with an enchanting beauty. On 82-acres, 125 individual hale offer guests a choice of picturesque garden views, tranquil lagoon settings and dramatic ocean panoramas. Nine styles range in size from intimate to large enough to accommodate multiple families.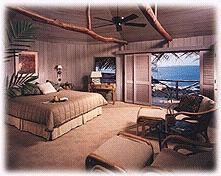 So distinctive is each hale that many guests request their same hale upon their return. A true Hawaiian escape, the thatched-roof Polynesian-styled bungalows are free from the hassles of telephones, TV's and radios but still offer conveniences such as ceiling fans, coffee makers and mini-refrigerators. Instead, music is provided by the tradewinds and the sea. It is no wonder that those who experience this Polynesian oasis return again and again.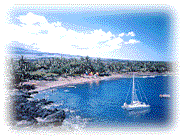 New! Private whirlpool spas are available in 23 of our oceanfront hale. The spa is located on the lanai, perfect for a romantic evening under the stars or whale watching. There are activities for children in an atmosphere that strengthens family ties, and this tranquil paradise is the perfect romantic getaway, with the sun drenched days filled with simple pleasures and nights of Hawaiian entertainment and moonlit walks.

instantly check rates & availability

© 2006 Waikiki.com. All Rights Reserved.