Sheraton Kauai Resort

Value
Season
Regular
Price
Peak
Season
Guests/Max
per room
Garden
$193
$211
$275
2/4
Lagoon
$258
$322
$322
2/4
Ocean Front Deluxe
$294
$326
$390
2/4
Ocean Luxury
$406
$470
$470
2/4
5th Night Free
instantly check rates & availability
Property Information
2440 Hoonani Road
Koloa, HI 96756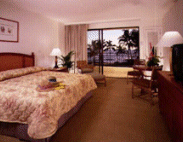 Nestled in buildings no higher than a coconut tree are 413 lovely rooms and 14 spacious suites, all with private lanais looking out to the ocean and 20 acres of beautiful gardens. The resort offers a choice of views from tropical gardens and koi-filled ponds to the palm fringed, white-sand beach and the Pacific horizon with year-round golden sunsets. Enjoy "Shells" for international dining by the sea, try the finest in Japanese cuisine at Naniwa or catch the sunset over cocktails and music oceanside at The Point. With no building taller than a mature coconut tree and the plethora of tropical foliage providing a never-ending play of color, light, fragrance and sense of seclusion, the resort is an island in itself.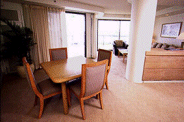 Play tennis on the three plexipave tennis courts or have a relaxing massage at the fitness center. Whatever your desires, the Sheraton Kauai Resort promises an unforgettable Hawaiian experience. The full complement of guest services and facilities include two swimming pools, massage and fitness center, tennis courts, a children's center, a host of beach activities plus equipment rental and instruction, a choice of championship golf courses, shops both in the hotel and the nearby Po'ipu Shopping Village to name a few.


instantly check rates & availability

© 2006 Waikiki.com. All Rights Reserved.