Ke Nani Kai Resort

Value
Season
Regular
Price
Peak
Season
Guests/Max
per room
Superior 1 Bedroom Condo
$89
$89
$89
4/4
Deluxe 1 Bedroom Condo
$95
$95
$95
4/4
Superior 2 Bedroom Condo
$107
$107
$107
6/6
instantly check rates & availability
Property Information
Kaluakoi Road
Manua Loa, Molokai, HI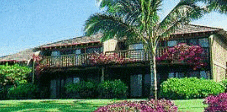 Ke Nani Kai is a 120 unit condominium resort located within the 6,700 acre master-planned Kaluakoi Resort on the sunny west shore of Molokai.

Every unit has private lanais, color TV, telephone, fully equipped kitchen with dishwasher, coffeemaker, automatic icemaker, clothes washer & dryer, and maid service. Pool & spa, tennis courts, barbeque and fax facilities are on property and we are located adjacent to the Kaluakoi Golf Club.

Extra amenities: Ceiling fans, Barber/beauty shop, Shuffleboard, Barbeque area.
the Ke Nani Kai Resort Is In A Quiet, Peaceful, Tranquil, Tropical Setting - The Perfect Place To Get Away From All Of Your Troubles. Beautiful Weather Year- Round, Friendly People, And A Number Of Different Activities Including Molokais Famous *mule Ride* To Kalaupapa, The Famous Leper Colony-now A National Park, Molokai Ranch Wildlife Conservation Park Including The Safari, Horseback Riding And Rodeo. All Combine To Make Your Stay The Most Memorable It Possibly Can Be.


instantly check rates & availability

© 2006 Waikiki.com. All Rights Reserved.