Waikiki.com Affiliate Program: Sell Waikiki.com Hawaii's Brand from your Web site! As a Waikiki.com affiliate, you can sell "Hawaii's Brand" Hawaiian Aloha Shirts, Board Shorts, Surfboards, Resort Wear, Luau Style, Gifts & Souvenirs, Sportswear, 'Ukuleles, Vintage Hawaii Art and more and earn 7% on all sales made during all user sessions originating from a link on your site! This is a free program that can earn you money by placing Waikiki.com banners on your site. When users click on your Waikiki.com banner you make a commission on all purchases made by that user. Join now its Fast, Free and Easy!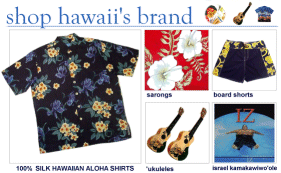 Forget your password?

Click here to have a sales professional contact you.