Aloha! Click on a link below to learn more about Waikiki, and browse the Tours and Activities menu to the left to View & Book Online!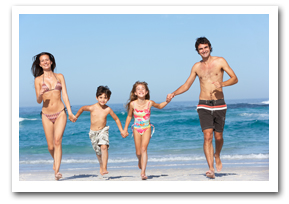 Stretching from Duke Kahanamoku Beach near the Hilton Hawaiian Village to the Duke Kahanamoku statue on Kuhio Beach and beyond, you can swim, snorkel, sunbathe, or take your first surfing lesson or group canoe ride.
For beginners, the gentle waves at Waikiki Beach (once surfed only by Hawaiian royals) are ideal. Click here to book a friendly Beach Boy lesson or rent a board by the surfboard racks on the sand.
Other water adventures that may be on your list such as shark tours, scuba diving, fishing, sailing, kayaking, jet skiing and parasailing are all available in this water wonderland that is Waikiki and Hawaii.
BOOK YOUR HAWAII WATER TOURS & ACTIVITIES ONLINE WITH WAIKIKI.COM OR CALL (808) 721-1552 TO SPEAK TO OUR TOUR/ACTIVITY DESK
Click on a link above to learn more about our WATER tours & activities and to book online or click here to View our complete TOURS & ACTIVITIES!
Snorkeling
Snorkeling is an inexpensive pastime that is easier to learn than surfing or scuba diving and can be done either by booking a cruise or finding a good spot on a beach. If you book a cruise, expect gear, lunch and other amenities to be provided.

Book the following Snorkeling Tours:
Aloha Catamaran Lunch & Snorkel
Diamond Head Sail & Snorkel
Dolphin Mid Day Cruise

Learn about snorkel safety tips


Surfing
The history of surfing is shrouded in the mists of time, as the origins of surfing are unknown. The art of surfing was first observed by Europeans in 1767, by the crewmembers of the Dolphin at Tahiti. Later, Jackson Crane, an American serving under explorer Captain Cook, was the first American to witness surfing, in Hawaii in 1778.
Surfing was a central part of ancient Polynesian culture. The chief was the most skilled wave rider in the community with the best board made from the best tree. The ruling class had the best beaches and the best boards, and the commoners were not allowed on the same beaches, but they could gain prestige by their ability to ride the surf on their extremely heavy boards.
When the missionaries from Scotland and Germany arrived in 1821, they forbade or discouraged many Polynesian traditions and cultural practices, including, on Hawaii, leisure sports such as surfing and holua sledding. By the 20th century, surfing, along with other traditional practices, had all but disappeared. Only a small number of Hawaiians continued to practice the sport and the art of crafting boards.
Around the beginning of the 20th century, Hawaiians living close to Waikiki began to revive surfing, possibly in protest to the illegal overthrow of the Hawaiian Kingdom, and soon re-established surfing as a sport. Duke Kahanamoku, "Ambassador of Aloha," Olympic medalist, and avid waterman, helped expose surfing to the world. Kahanamoku's role was later memorialized by a 2002 first class letter rate postage stamp of the United States Postal Service . Author Jack London wrote about the sport after having attempted surfing on his visit to the islands. Surfing progressed tremendously in the 20th century, through innovations in board design and ever increasing public exposure.
Surfing's development and culture was centered primarily in three locations: Hawaii, Australia, and California. Until the 1960s, it had only a small following even in those areas. The release of the film Gidget boosted the sport's popularity immensely, moving surfing from an underground culture into a national fad and packing many surf breaks with sudden and previously unheard of crowds. B-movies and music based on surfing and Southern California beach culture (Beach Party films) as it exploded, formed most of the world's first ideas of surfing and surfers. This conception was revised again in the 1980s, with newer mainstream portrayals of surfers represented by characters like Jeff Spicoli from Fast Times at Ridgemont High.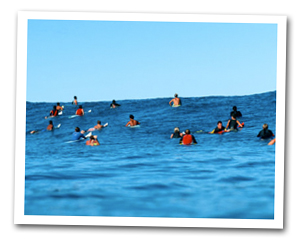 Today's surfers are no less enchanted by the sport. When the surf's up, all else pales in significance. Surfing captures one's body and soul through the very power and fury of the ocean, and it never lets you go. Waikiki, with reliable waves almost all year round, is a good choice for beginners. Waikiki's Beach Boys rose to fame in the 1930's when they took charge of the beach, the waves, and the fun. Beach boys, who are required to be licensed lifeguards, still give lessons.

Book the following Surfing Activities:
Surfing Lessons
Stand Up Paddleboard Surfing Lessons
Outrigger Canoe Surfing

Scuba Diving
Hawaii's underwater landscape is unique thanks to the lava that poured into the ocean for centuries, creating an underwater topography extraordinaire. The lava tubes, arches, caves and cavers, canyons, crevices and pinnacles, as well as sunken vessels, provide for great diving opportunities. Add warm water, high visibility and an abundance of reef fish and sea creatures, and you can look forward to an awesome dive.

Book the following SCUBA Diving Tours
FREE POOL LESSON
Adventurous Morning Boat Dive
Beginner Boat Dive
Mid Morning Boat Dive
Catamaran Rides
One way to gain a different perspective on Waikiki is to sail a catamaran. You can take a sunset jaunt, a dinner cruise or a leisurely midday sail in waters of Waikiki Beach. Other cruise catamarans dock at Kewalo Basin and also sail out around Diamond Head. On some vessels you can swim with turtles and snorkel with tropical reef fish and dolphins that frequent the area.

Book the following Catamaran Tours:
Ali'i Kai Catamaran Sunset Dinner Cruise
Waikiki Catamaran Lunch & Sail
Sunset Cocktail Catamaran Sail
Friday Fireworks Catamaran Sail

Dolphin Snorkel Catamaran Cruises
Morning Calm Catamaran Cruise
Mid Day Catamaran Cruise
Sunset Catamaran Cruise

Fishing
Imagine yourself a few miles off the Waikiki shoreline on a boat trailing colorful lures. The morning sun is rising as the captain heads toward his favorite fishing grounds. You're scanning the horizon for the evidence of baitfish and birds flying just above the waterline, telltale signs of plentiful fish. All you can see for miles is deep blue ocean and the Honolulu skyscape receding in the distance.
No reason to daydream about deep sea fishing when you can charter a fishing boat and get the real thing. There are a number of fishing charters to choose from in Waikiki, moored in Kewalo Basin just minutes from Waikiki.

View our Sportsfishing Listings