Waikiki Aquarium
University of Hawaii at Manoa
2777 Kalakaua Avenue
Honolulu, HI 96815
Diamond Head side
of Kapiolani Park
(808) 923-9741

Hours: 9 a.m. - 4:30 p.m. daily
Admission prices: $12 Adults, $5 Children (4-12), FREE Children 3 & under, $8 Kama Ďaina, $8 Active Duty Military, $5 Seniors(65+)
$5 persons with disabilities
FREE Fowa Board Members
New Hawaiian Green Sea turtle exhibit
Peppermint Angelfish one of the Oceanís rarest fish. Only one on display for the public in the world
Northwestern Hawaiian Islands Exhibit
http://www.waquarium.org/
2014 marks the 110th anniversary of the aquarium making the Waikiki Aquarium the 2nd oldest in the United States.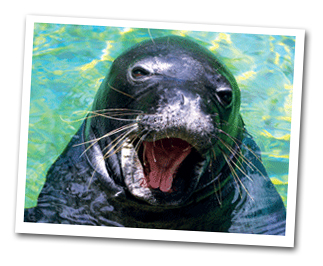 Have you ever looked into the eye of a zebra shark? Seen an octopus opening a jar? Or met the real-life versions of Dori and Nemo? Located next to a living coral reef, the award winning Waikiki Aquarium brings guests face-to-fin with colorful tropical fish, reef sharks, living corals, endangered Hawaiian monk seals, sea jellies, squid, octopus and more!
The exhibits, programs, and research focus on the aquatic life of Hawaii and the tropical Pacific. Over 3,000 marine animals in our exhibits represent more than 500 species of aquatic animals and plants. Every year, 320,000 people including 25,000 school age children visit the Waikiki Aquarium.
The Waikiki Aquarium has been designated as the Coastal Ecosystem Learning Center for the Pacific Island Region of the Coastal America Partnership.
Visitor Information
REGULAR HOURS***:
- 9 a.m. to 4:30 p.m., daily* (last visitors exit by 5 p.m.)

SPECIAL HOURS:
- Thanksgiving Day (9 a.m. - 2:30 p.m.)
- New Year's Day (11 a.m. - 4:30 p.m.)

HOLIDAY CLOSURES*:
- Christmas Day
- Honolulu Marathon Day

Admission prices: $12 Adults, $5 Children (4-12), FREE Children 3 & under, $8 Kama Ďaina, $8 Active Duty Military, $5 Seniors(65+), $5 persons with disabilities, FREE Fowa Board Members
(Methods of payment accepted are US Cash, Travellerís cheques issued in US amount, Visa, MasterCard and JCB cards).
Location & Directions:
The Waikiki Aquarium is located at 2777 Kalakaua Avenue, on the Diamond Head side of Waikiki in Kapiolani park, about 70 yards from the Natatorium.

within easy walking distance of most Waikiki hotels. Situated in

Queen Kapiolani Park at the foot of famed Diamond Head, the Waikiki Aquarium

is adjacent to the War Memorial Natatorium, New Otani Kaimana Beach Hotel and nearby Honolulu Zoo.

If you are unable to drive or walk to the Aquarium, you can catch the No. 2 City Bus (TheBus) and get off at the Aquarium, or you may take the Waikiki Trolley (Blue Line) and exit at the Waikiki Aquarium stop. Generally, TheBus and the Waikiki Trolley stop every 15 minutes.
Conservation & Research
Since its inception in 1904, the Waikiki Aquarium has fostered awareness and promoted stewardship of Pacific marine life. Home to the first marine field station in Hawaii in 1912 and a part of the University of Hawaii since 1919, the Aquarium has long been at the forefront of scientific research and marine conservation efforts in Hawaii, and was among the first public aquariums worldwide to undertake these activities.
Included among the many research projects the Aquarium itself is actively undertaking are studies of research on lobster life cycles, growth patterns in giant clams, and the physiology and metabolism of the threatened Hawaiian Monk Seal. Additionally, thelive exhibits section is heavily involved in conservation-related projects, including studies of the extremely rare articulate brachiopod Lingula, a Nautilus breeding program, etc.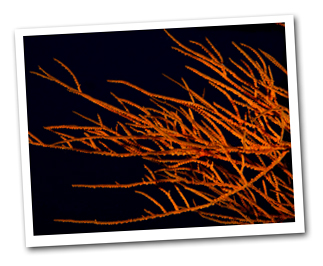 The Waikiki Aquarium also utilizes its husbandry expertise and facilities to actively support the research of scientists and students at the University of Hawaii and other higher learning institutions. Recent or ongoing projects include studies of the deepest known photosynthetic coral (with Hawaii Pacific University), morphometrics of head shape in bonefish (Kyoto University, Japan), damselfish spawning behavior (UH Manoa), bioturbation in mangrove habitats (UH Manoa), etc.
Coral propagation is the forte of the Waikiki Aquarium, which has successfully maintained live corals since 1978. It now houses the largest and oldest collection of corals in the United States and is internationally renowned as a leader in this field. The objective of this Coral Farm program is to provide coral specimens to researchers and other public aquariums worldwide. In this manner these organizations will not have to source corals from living reefs, thereby reducing the collection pressures and damage that would otherwise occur.
The newly established Coral Ark program seeks to propagate rare Hawaiian corals, with the ultimate objective of conserving them in captivity until they can be reintroduced into the wild. It is hoped to expand this program to include all threatened or endangered Hawaiian corals, and also other rare Pacific species.
Through a unique combination of research, captive breeding and propagation, education and husbandry expertise, the Aquarium is bridging the gap between knowledge and conservation to the betterment of the natural marine environment.
Mahalo for visiting Waikiki.com! If you need to contact us, please click here to email us!