Honolulu Zoo
151 Kapahulu Avenue
Honolulu, HI 96815
808-926-3191
Zoo Hours: 9:00 am to 4:30 pm daily
Closed Christmas Day
24 hour visitor information: (808) 971-7171
The Zoo is 42 acres and home to 995 different animals from the tropics. Komodo Dragons, orang-utans, elephants, primates, birds, reptiles, amphibians, and a variety of African animals can be seen daily. Be sure to see the wildest place in Waikiki!
Twilight Tours of the Zoo are held every Saturday night from 5:30 pm to 7:30 pm. These walking tours are led by a guide and are appropriate adults and families with kids ages 5 and up.
The Honolulu Zoo is open 9:00 am to 5:30 pm daily. The last entry is taken at 4:30 pm. Open every day except Christmas Day.
Located between the slopes of Diamond Head and Waikiki at the corner of Kapahulu Ave. and Kalakaua Blvd. The Zoo parking lot entrance is on Kapahulu Ave and charges one dollar per hour. The Shell parking lot across the street on Monsarrat Ave has free parking.
Admission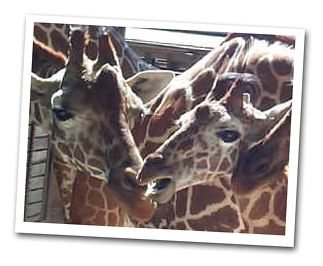 General Admission (13 years and older) $12.

Kama'aina (13 years and older with local I.D.) $6.

Children (4-12 years with adult 18 years and older) $3.

Children (3 years and under with adult) free.

Local I.D. required for kama`aina price.

Accessible to all people (wheelchairs available)
Convenient food, strollers & other services
Rest, picnic & special event areas
PICNICKING ON ZOO GROUNDS
Coolers and outside food are welcome on zoo grounds. The zoo appreciates your attention to disposing all trash in the provided receptacles including fast food beverage container lids and straws that may pose a danger to the animals if blown into their exhibits.
History of the Honolulu Zoo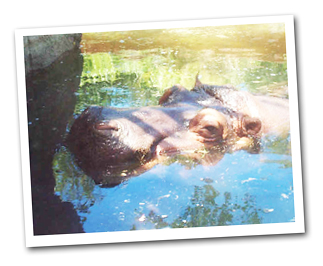 Around 600,000 people visit the Honolulu Zoo annually. It is the largest zoo within a radius of 2,300 miles and unique in that it is the only zoo in the United States originating from a King's grant of royal lands to the people. King David Kalakaua, Monarch of Hawai`i from 1874 to 1891, made lands of the Leahi Land Holdings available in 1876 to the people for a thirty year lease. That year, a "Kapiolani Park Association" of two hundred subscriber members assumed the administration of the three hundred-acre park. The marshy parcel was a muddle of fishponds, lagoons and islands where King Kalakaua maintained his collection of exotic birds. In 1877 the area was named after the King's wife and opened as Queen Kapiolani Park.
Park Association members supported the unpromising park with the help of royal grants through 1894. In those days, the park's primary attractions were the exotic bird collection and horse racing, especially the running of the Rosita Cup, held annually on King Kamehameha Day.
Peacocks, trees, and palms were added to the park, with plantings obtained from Golden Gate Park in San Francisco. Roads and trolley lines were extended to include "Waikiki Road at Makee", today's intersection of Kalakaua and Kapahulu Avenues. The park was permanently established in 1896 and the City and County of Honolulu assumed administration of city parks in 1914. Today, the zoo continues under the administration of the City, but as a part of the Department of Enterprise Services.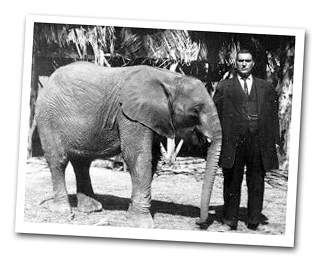 During 1914 to 1916, the young administrator of Parks and Recreation, Ben Hollinger began collecting animals for exhibit at Kapiolani Park. The first animals included a monkey, a honey bear and some lion cubs. In 1916 Daisy, a friendly African elephant arrived in Honolulu on the Niagra, a steamship on it's way from Australia to Canada transporting animals for mainland zoos and circuses. Ben Hollinger, pictured at left with Daisy, persuaded city merchants to purchase Daisy and for years she delighted Honolulu children. Many recall riding as a youngster around the park on her back.
Daisy's career ended tragically in 1933, when for unexplained reasons, she attacked and trampled to death her keeper George Conradt. She was put down by police marksmen and buried at sea.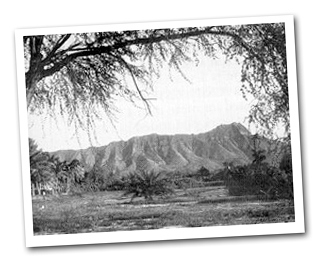 During the Depression years, the Zoo faltered and nearly closed. Additional animals still came to the zoo, including the following animals purchased from an animal dealer to arrive November 29, 1949 aboard the freighter, the American Wholesaler, out of Los Angeles: a giraffe, an ostrich, emus, an elephant, a Bactrian camel, 3 sea lions, several other bird species birds, spider monkeys and a tortoise. However, the grounds and facilities continued to fall into disrepair. In 1947, the donation of a camel, elephant, chimpanzees and deer by the Dairymen's Association sparked a renewal for the Honolulu Zoo. During this time the City took important steps to set the course for today's Zoo. It approved a Master Plan that determined the boundaries of the present 42-acre site at the north end of Kapiolani Park. It hired its first full-time director, Paul Breese, and a staff of thirteen. The animal collection, increased by purchase, trade and donations, was housed in newly constructed facilities, some of which still provide foundations for newer exhibits. In 1952 the Zoo's design was revised, and again modified to take on the shape and form seen in the "old zoo" exhibits like the small mammal row along Kapahulu Avenue.
Mahalo for visiting Waikiki.com! If you need to contact us, please click here to email us!